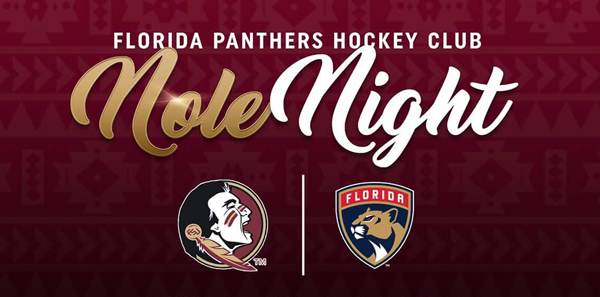 Pittsburgh Penguins vs Panthers
Purchase your tickets here: https://groupmatics.events/event/Fsunole. When you purchase tickets please list Palm Beach Seminole Club. We will receive a portion of the sales to support our scholarship program. Purchase Deadline Feb 21st at 11:59 PM EST There are various ticket options. Goodie bags with multiple items come with each ticket purchase. If 50 or more tickets are sold we get added activities after the game! Cocktail hour starts at 4:30 pm. We will get a full hour with fellow Noles before the general public can enter the building at 5:30.
Join fellow Palm Beach Seminoles and the Blue Friends Group on Saturday, March 17th at 8:30 a.m. for a beach clean-up. Help us keep the very beach that our turtles call home free from trash and litter. Complimentary breakfast and coffee by Oceana Coffee will be served. You're invited to volunteer with your local Seminole Club® on Saturday, March 17, 2018 as part of the FSU Alumni Association's Seventh Annual Seminole Service Day — a coordinated day of community service. Uphold the garnet and gold by pitching in on a service project in your community.